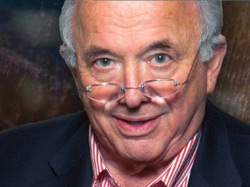 Goal: $10,000 • Funded: $10,900
(2012) To honour the long service of Arbie Thalacker to the many Buddhist organizations established by Chogyam Trungpa Rinpoche in the Shambhala tradition Naropa University will create an Endowed Scholarship in his memory.
Arbie was a guiding hand and Trustee of Naropa University from 1995 until 2011. This scholarship will be awarded annually to students with good academic credentials who demonstrate financial need. The principle of these funds will be invested, and 5% of the annual interest will provide scholarship funding. Fund growth in excess of 5% will be added to the principle to ensure the perpetuity and growth of this scholarship. Additionally, because of a Title III grant, any funds received for scholarship after July, 2012 will be matched one-to-one.