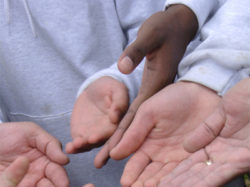 Goal $10,000 • Funded $8400
(2015) The Mind Body Awareness Project (MBA) is an Oakland-based  organization that delivers groundbreaking mindfulness-based life skills programming. MBA has served over 5,500 youth in four Bay Area counties since our founding in 2000. MBA also engages in customized curriculum development and training for service providers working with at-risk youth regionally, nationally and internationally.
Our long-term goal is to develop an efficacious mindfulness-based therapy intervention model for the rehabilitation of incarcerated youth to reduce recidivism and prevent violence. Through a combination of direct service, extensive research, advocacy, and outreach, we are working to create a world where all young people can find real freedom.