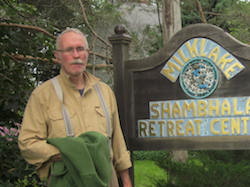 Goal $3000 CN • Raised $3000 CN (2015)
The Director's house at Milk Lake is in need of a new asphalt roof. The existing roof dates from 1985 and definitely needs to be replaced.
Once all funding is in place and weather permitting the project can go ahead, it will take 7 – 10 days to complete. A local roofing contractor who has replaced all the other roofs on the buildings at Milk Lake Retreat Centre has already been contacted.
Immediate benefit will be a sound roof for another 30+ years and happy, dry director(s).
By extension, this will benefit the retreatants coming to Milk Lake and Shambhala International who own the building.