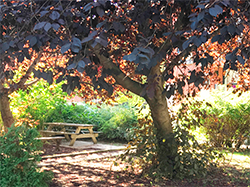 Goal $12,000 • Raised $3,500 (2017)
For the last 44 years, the Montreal Shambhala Centre has been renting its venue. Finding a place for a Buddhist meditation centre is quite a challenge in Montreal. And finding an affordable place, even more so!
And yet, we have found the perfect place:
• VERY good location, near public transport and parks, nice neighbourhood
• Perfect size to allow two shrine rooms (2,732 sq.ft.)
• Naturally lit (21 windows, 2nd floor)
• Elevator allowing universal accessibility
• Reserved parking spaces
• Accessible price estimated to $470,000 + closing fees
• AND… a municipal zoning corresponding to church use !!!
We estimate the total cost of our project around $620,000 ($470,000 for the building + $75,000 closing fees + $75,000 renovations)
We have now secured $450,000 of personal loans (4 people ready to lend us $100,000 each and two people covering the rest), and need $170,000 cash to complete the transaction. We have raised almost $130,000 cash from our community, and had a small cash reserve, but we need $25,000 more to make our dream come true. We are approaching as many foundations and institutions as we can, to fund raise this amount as quickly as possible.
Today, we are asking the Shambhala Trust to consider granting our Centre one single donation to help us with this great project, and more precisely with the provision of a heating and cooling system. This system represents a major expense for the renovations of the premises. It is a wise investment too, as the space has no heating at all at the moment and will benefit greatly from cooling in the summer given its many windows