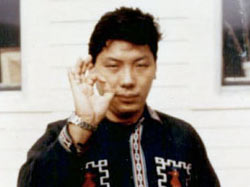 Goal: $10,000 • Funded: $10,000
(2013) As Naropa University enters its 40th anniversary year, they are inaugurating a new scholarship fund in honour of the university's founder, the Venerable Chogyam Trungpa Rinpoche.
The scholarship is designed to attract prospective students who demonstrate academic promise and the aspiration to join their studies with the cultivation of personal journey and inner awakening. Scholarships will be a minimum of $2,500 each, helping to make a Naropa education more accessible to talented students. The long-term goal is to raise a minimum of $100,000 by the year 2015, as a culmination of the 40th Anniversary efforts. The short-term goal is to raise a minimum of $25,000 that would fully endow the the scholarship by the end of 2013.