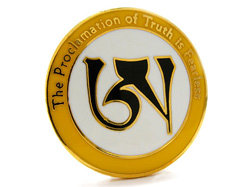 Goal: $6,535 • Funded: $6,535
(2014) The goal of the Video Digitization and Storage Project 2014-15 is to complete the digitization of several major collections of teachings and other video records in the Shambhala Archives so that they are easily accessible.
There are three major collections of material that will be included in the project: analogue and digital tape video recordings of Sakyong Mipham Rinpoche teachings; analogue video recordings of the Vidyadhara Chogyam Trungpa Rinpoche teachings; and selected video recordings of other teachers with close connections to the Shambhala community.
The request to the Shambhala Trust is to fund the equipment needed to digitize and store this material. We are requesting sufficient equipment to create an offsite back-up of the digital records, which is very important for preservation purposes. Given the increases in climate change and the increase in weather "events" that can threaten our records, this seems not just prudent but essential.